El Hotel Pacha - Entrance To Pacha Club Included - Ibiza Island
38.917293

,

1.443864
139US$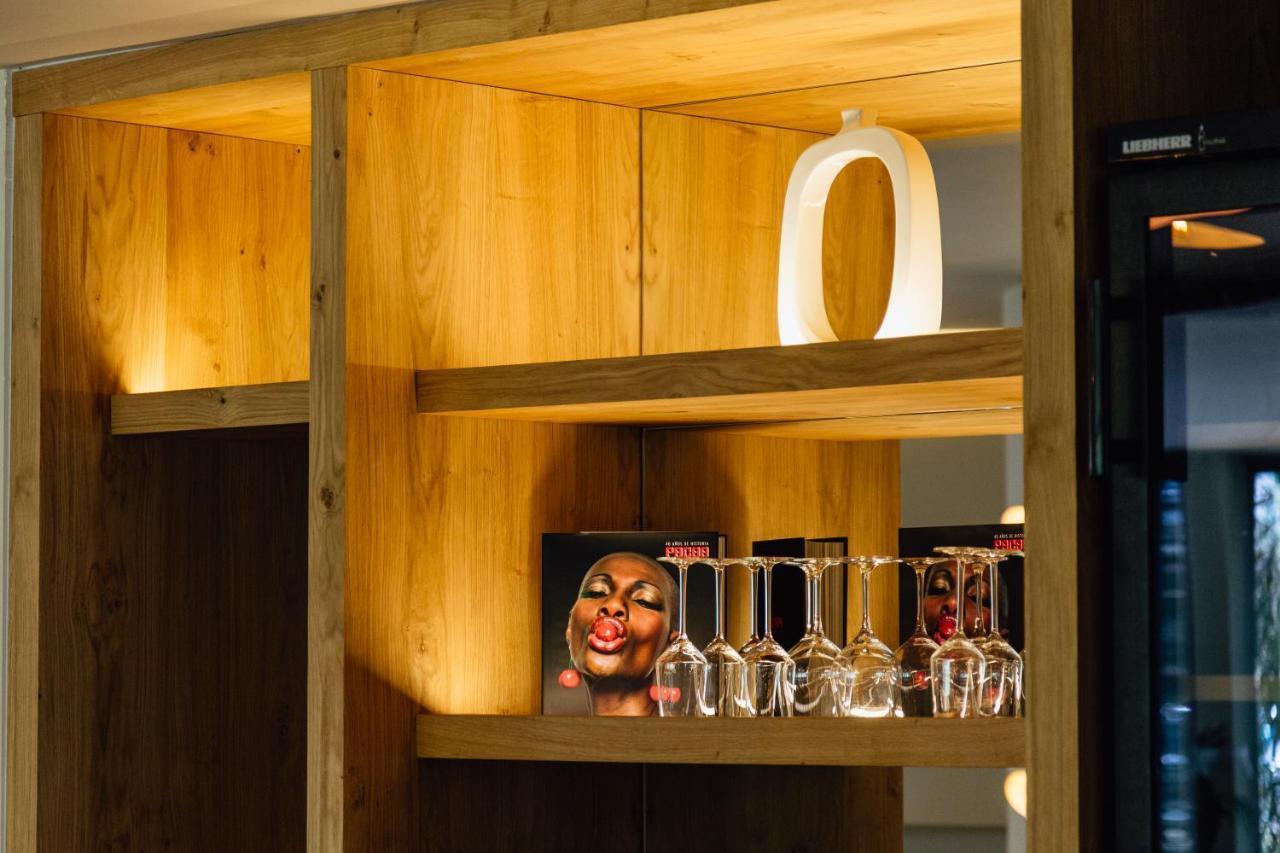 Highlights
Hotel Awards
According to guest reviews, the hotel has been rated as 
Use Badge
Address
Historiador Joan Mari Cardona, 3
,
Ibiza Island
,
Spain
,
07800
, Ibiza
Overview
Located in the very heart of Ibiza Island, the 4-star El Hotel Pacha offers fast access to Ponylandia, which helps break from routine and stands approximately 25 minutes' walk away. Featuring Wi Fi throughout the property, the hotel also has amenities like a storage for belongings and a gift store.
Location
This Ibiza Island hotel is located approximately a 25-minute walk from Ibiza Luxury Destination and at the doorstep of a port. The El Hotel Pacha offers proximity to natural sights like Plaza del Parque (1 mile) and Playa de Talamanca (0.7 miles). The Ibiza Island property is located among nightclubs, cafés and bars. El Hotel Pacha is 6 minutes' walk away from Keeper Ibiza and within short walking distance to Talamanca.
Rooms
The hotel has 56 rooms, some of them comprise a balcony and a terrace, and have self-catering options like a mini bar. Bathrooms, equipped with a separate toilet and a shower, also feature a hairdryer and bathrobes.
Eat & Drink
Passion Marina offers a selection of dishes 500 feet from the property.
Leisure & Business
Guests of the Ibiza Island hotel will enjoy use of a sun deck and an outdoor pool area at additional cost. This hotel features a wellness area for guests to relax in.
Internet
Wireless internet is available in the entire hotel for free.
Guest Parking
Public parking is possible at a location nearby for free.
Number of floors:   6.  Number of rooms:   61.
Former name: el hotel pacha - new opening june 2022
Facilities
Most popular facilities
24-hour services
24-hour reception
24-hour room service
Food/ Drinks
Bar/ Lounge area
Restaurant
Snack bar
General
Wi-Fi
Parking
Baggage storage
24-hour services
Food/ Drinks
Shuttle
Swimming pool
Spa and relaxation
Services
Paid shuttle service
24-hour room service
Car rental
Bicycle rental
Laundry
Dry cleaning
Tours/Ticket assistance
Medical facilities service
Stores/Commercial services
Dining
In-room breakfast
Restaurant
Snack bar
Bar/ Lounge area
Buffet breakfast
Business
Meeting/ Banquet facilities
Fax/Photocopying
Children
Babysitting/Child services
Spa & Leisure
Outdoor swimming pool
Beach access
Casino
Night club
Sun terrace
Garden area
Leisure/ TV room
Spa & wellness center
Room features
In-room air conditioning
Heating
In-room safe
Mini-bar
Terrace
Ironing facilities
Media
Flat-screen TV
Cable/ Satellite television
Paid movies
Telephone
AM/FM alarm clock
Good to know
Check-in
from 15:00-23:59
FREE
Check-out
until 12 pm
FREE
Pets
Pets are not allowed.
Rooms and availability

Shower

Heating

Balcony

Air conditioning

Shower

Heating

Balcony

Air conditioning

Shower

Heating

Balcony

Air conditioning
Location
Historiador Joan Mari Cardona, 3
,
Ibiza Island
,
Spain
,
07800
, Ibiza
City landmarks
Nearby
Restaurants
Hotels nearby
Calle Andenes
Port of Ibiza Town
5100 ft
Museum
Necropolis del Puig des Molins
1.4 mi
Museum
Ibiza Museum of Contemporary Art
4000 ft
Calle Sant Ciriac s\u002Fn
Capilla de San Ciriaco
1.3 mi
Avenida de La Paz s\u002Fn
Monumento a los Corsarios
4600 ft
Calle General Balanzat 6 Zona Dalt Villa
Esglesia de Sant Domingo
4000 ft
Placa de la Catedral
Museum of Archaeology
4400 ft
Carrer Major 2
Centre d'Interpretacio Madina Yabisa
4400 ft
20 Passeig Joan Carles I
Port Esportiu Marina d'Eivissa
2300 ft
Carrero de Sa Penya 15 barrio de Sa Penya
Beach
Playa de Talamanca
3900 ft
Ibiza
Salida Porto Petro. Excursiones Ibiza- Formentera
2700 ft
Sant Francesc de s'estany
Parque Natural de Ses Salines
1.2 mi
Afueras de la ciudad de Ibiza
Carrer de Mar
Sant Salvador de la Marina
3500 ft
07800 Ibiza
Portal de ses Taules
1.1 mi
Church
Iglesia Es Cubells
1.4 mi
Passeig Joan Carles I
Edificio Las Boas
1500 ft
Restaurant
Restaurante Sa Nansa
1200 ft
Restaurant
Enjoy Deli Smart Food & Drink
1000 ft
Restaurant
Testone Light Ibiza
1900 ft
Restaurant
La Cantinella Ibiza
3000 ft
You can book a shuttle, once your reservation is complete.
Reviews of El Hotel Pacha - Entrance To Pacha Club Included
Don

Had a banging stay in the middle of everything. Two complimentary drinks soothed the head after the Pacha club. The location was perfect for getting around all the bars and party spots in the area. Room was spotless with efficient air conditioning, which was a godsend.

The noise on the street outside never settled down, even past 2 am. Breakfast was decent but often too crowded to find a seat. The bed felt a tad too firm for my liking, but it didn't disrupt my rest.

John

The staff were friendly and helpful throughout. The complementary breakfast was absolutely delicious and they even had champagne on offer. The location was fantastic with easy access to public transport and local attractions. We also enjoyed the hotel's pool area and found it to be a great spot to relax.

The rooms were quite outdated and lacked basic amenities. We struggled to find enough plug sockets to charge our devices and there was no coffee making facilities in the room. The bathroom was disappointing, with scuffed and tired panelling and a strange window from the shower to the bedroom. for the price we paid we were expecting much more and left feeling a bit let down.

Brian

Beds were good and the breakfast was FRESHLY PREPARED. Sunny balcony was a nice surprise. Moreover, we could use free Wi-Fi.

Daniel

Good breakfasts.

The beds were comfy in our room. Our junior suite accommodated us perfectly. Thanks to waiter, you are dope! It took 5 minutes to reach Playa Talamanca on foot. There was buffet breakfast...

Mario

Heart was at a short distance. The room had a great balcony. We truly enjoyed cleanliness and staff and everything supplied for our holiday.

Noel

Location and good breakfast

I thought it was terrible that a hotel of this category did not have a courtesy room for you to shower, being on an island and taking into account that you check out at 12:00 and your flight can leave at 22:00 as was our case. solution they give you is the pool showers! They didn't even have a sad ticket to leave your stuff. What are you supposed to do so you can change, go out naked? Because there's no other solution, unless you want to get your stuff soaked. Anyway, sad. rooms are old-fashioned, need a little remodeling. of course, how could I forget, detail of the hanger and suitcase I was wearing for a wedding, it turns out that by mistake they threw it away! very kind governess went upstairs to check with me that they were not there, since they didn't show up they decided to give me another one, it wasn't mine, at least I was able to manage... Among all these details, I would never recommend this hotel to anyone.

missing

missing

pacha disco included

slow wi fi

missing

The hotel is ideally situated for the town and also the beach and marina so it covers all the requirements for my type of holiday. The bar and restaurant were good and very relaxing .We enjoyed the breakfasts as everything was of a high standard and very fresh . We will definately be back.

missing

Services and facilities especially low season.I M regular customer also with my family.

The new buildings in front of the hotel

missing

I would say a good place for young single people who like to party! Not the best place for couples who want luxury.

missing

We had an amazing time! We booked another apartment in Ibiza town, but it was awful so we cancelled the last two days and booked ourselves Pacha! Two days room service, great breakfast buffet end friendly staff.

missing

Near Ibiza Town & the Marina. Very modern

swimming pool is small

missing

The staff and location made the trip perfect

Nothing

missing

Great location next to The Pacha nightclub and Marina Botafoch

Pool and pool area was much smaller than we thought. Disappointing!